Warning!
Opting Into The BWK No-Bullshit Bootstrapped Business Newsletter May Cause You to Leave Your Comfort Zone and Do Something Frikkin Awesome.
OK! Give It to Me You Sons-a-Bitches
Oh you're not so sure? Well maybe you need to read this ↓
Well so here's the deal.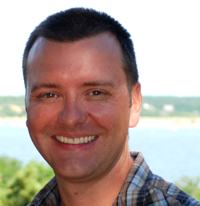 Brecht bought his first business, a bike shop, at 15. Since then he's started 3 more. He currently owns runs a successful online business which he runs from the road while traveling full time with his wife and kids. He's got a hardcore sales background and a lot of experience in direct response marketing in real estate.
He's been interviewed on Mixergy, Foolish Adventure and Business and Bootstrapping. He spoke at Microconf and speaks locally about entrepreneurship and self funded startups.
Right now he's writing in the third person.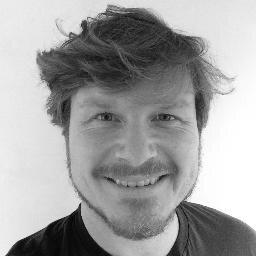 Scott's a dad of two and husband to one, and has as many Ivy League degrees as immediate family members. He's been on the front edge of startups like Newfound Communications and he's managed $50MM+ products for big brand name companies like Bose, LoJack, and Oracle.
He jumped ship from the corporate world in 2014 and today he's running a successful web development agency while figuring out how to transition into selling products.
Each week Scott and I get on the horn and talk business.
You hear no bullshit, no agenda straight talk where we get down into the ugly friggin guts of the thing. We pull it all out and lay it on the table and we thrash around in it.
And we do it for you. Because we love you.
Its all free see, gratis. Plus each episode comes with a 100% iron-clad, lifetime, money-back guarantee. For real.
When you jump right off the face of it and land on our email list like a goddamn skydiver I'm going to be so happy I'll nearly shit stars.
The next thing that happens after that is we send you some really good stuff.
For example...
We'll send you transcripts from some of our best episodes like...
The one with Ruben Gamez where he lays out a scalable content strategy, the same one that's helped him explode his own bootstrapped saas business
The interview with Jordan Sherer where he explains, in detail, how he grew a consumer based PAID saas app to more than 1,100 customers in about 5 months (that's right man)
Like the one with Joanne Wiebe from Copyhackers where she takes us deep into the underbelly of the sales copywriting world and you learn how to do things like get your customers to write your damn sales copy for you.
Plus we'll send you other valuable resources for starting and growing your own self-funded business.
This is free mind you... So I should stop here because maybe I'm selling too hard.
In fact, maybe we don't want you on our mailing list and maybe the fact is that you're not really going to do anything with your life so I should save all this for someone more deserving.
I guess there's only one way to find out.... and it starts with you getting on this list.
Take the red pill. Or go on your way and suffer as an ignoramus until the end of time.