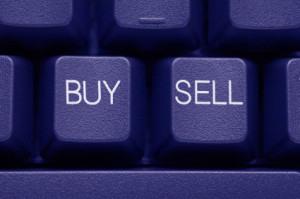 Brecht sits down with Rob Walling, an online entrepreneur who you may have heard of. He's a co-host of the podcast Startups For the Rest of Us, former owner of HitTail, organizer of MicroConf, and creator of Drip (email marketing software), among other things.
They chat about what it's like to be in the realm of buying and selling online businesses. Hear what you need to know and how to research info for buying an online business, and also the data you should have at the ready when you're at the point where you'd like to sell your online business so you can get the highest valuation.
Listen in as they talk about what will work better for your entrepreneurial aspirations, buying or building a product? How do you reach out if you want to buy? Where can you find listings of businesses for sale?
How to you protect yourself if you do buy. What bases do you need to cover?
Rob talks about small wins to help gauge the overall picture of success and the ultimate goal when just starting out after acquiring.
And is it hard to part with the business after it's no longer yours? Putting a lot of work into something isn't always easy to walk away from, even if you were paid for it…
Stuff:
Drip – Lightweight Marketing Automation That Doesn't Suck
MicroConf – The Conference for Self Funded Startups
ZenFounder Podcast – Onboarding Your Spouse
The following two tabs change content below.
Brecht Palombo
Brecht is the founder and owner of distressedpro.com a real estate Saas app and training business. He's traveling the US full-time with his family of 5. He's the cohost of BWK.
Latest posts by Brecht Palombo (see all)