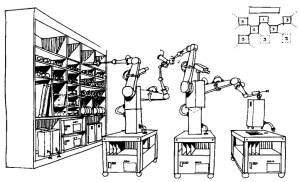 Help support the show so we're able to keep delivering content!
Join Brecht as he chats with Keith Perhac, an entrepreneur who has focused on marketing automation to generate sales and keep customer lifetime values up.
Listen as Keith explains how he began in online business before the dot com bubble, what his first failed business was, how he got into marketing automation, and what strategies allowed him to be successful when working with some big name companies over the years.
Also covered is the 40 hour MVP, how to balance tasks when you have a lot to do, tracking users/potential customer leads, and avoiding over saturation of your product.
Links:
Summit Evergreen – Keith's Course Product
Segmetrics – Actionable Analytics for Infusionsoft
The following two tabs change content below.
Brecht Palombo
Brecht is the founder and owner of distressedpro.com a real estate Saas app and training business. He's traveling the US full-time with his family of 5. He's the cohost of BWK.
Latest posts by Brecht Palombo (see all)