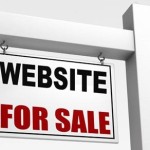 Brecht talks to Justin Gilchrist about how he took a 10k/month online business to 30k after purchase. We also dive into the do's and don'ts on acquiring and selling websites; how to qualify them, knowing when to pull the trigger, how to use leverage, and how to buy. Earn Out? Hold Back? Equity Retention? You'll learn it all in this soup-to-nuts interview that explores the buying and selling of online businesses.
Check out Digitally Wed from Justin and Centurica for evaluating any online business.
The following two tabs change content below.
Brecht Palombo
Brecht is the founder and owner of distressedpro.com a real estate Saas app and training business. He's traveling the US full-time with his family of 5. He's the cohost of BWK.
Latest posts by Brecht Palombo (see all)