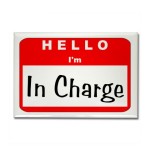 Break out the candles! Hope you brought extra change, we'll need more than one box.
Scott is turning 39! More years means more wisdom and it's definitely helped Scott in sales, especially managing conversations with potential clients.
Hear how Scott learned to guide the conversation and get the uncomfortable parts over with first (remember swallow the frog, it applies to client convos too!)
A potential client most likely doesn't have a "buyer's script" or how they'd like the conversation to go. You on the other hand should have a "seller's script" to guide the conversation in ways you'd like and to talk about what you know is important for closing the deal.
Don't you hate it when someone answers your question with a question? Brecht explains why this is can actually be a great thing for your business.
And don't forget RAPID FIRE QUESTIONS!!! Brecht runs through ups, downs, insights, and things you should know when traveling for the long haul while running a business.
Stuff:
Duke Cannon – Big Ass Brick of Soap
AOC Portable 16″ USB Monitor for extra screen real estate
WD External HD for on-the-road backups

Open in New Tab | Download
The following two tabs change content below.
Brecht Palombo
Brecht is the founder and owner of distressedpro.com a real estate Saas app and training business. He's traveling the US full-time with his family of 5. He's the cohost of BWK.
Latest posts by Brecht Palombo (see all)