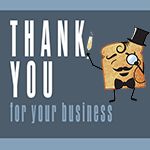 Scott is finishing a 7 month long project. There have been ups, downs, and lessons learned. They're also jumping on a quick sprint 3 week project to finish a product. Hear how Scott details the contrast in the two projects and what he purchased on his shopping spree.
Brecht finds the power of live chat – well, the lack of confidence if there is no live chat. Hear what happened to sales when live chat was and wasn't there.
And appreciate your customers! Scott gets a great tip from another business person about how they keep current customers happy and garner new customers outside of the workplace.
Stuff:
MacBook Pro Doc – Landing Zone
Sit Down, Stand Up , Increase Productivity – StandDesk
Monitor Arms – Position Screens How You Want
Awesome Wifi Router – The Wire Cutter
Smart Passive Income w/ Pat Flynn – How To Invest Passive Income You Earn From Your Business
The following two tabs change content below.
Brecht Palombo
Brecht is the founder and owner of distressedpro.com a real estate Saas app and training business. He's traveling the US full-time with his family of 5. He's the cohost of BWK.
Latest posts by Brecht Palombo (see all)