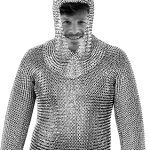 Last week Scott mentioned his new project. He's really committed to making this one of his at bats. Brecht plays devil's advocate asking every question he can to make sure Scott really is committed to this at bat.
Scott talks about his experience while attending DYF Conf. with Brennan Dunn and meeting Jason Sweat & Charlie Irish.
Hear about gaining your first audience, and why it's usually the hardest to acquire. Also some sales call tips – and how every question should relate to the end goal of the call.
Stuff:
Woopra – Real Time Customer Activity
The following two tabs change content below.
Brecht Palombo
Brecht is the founder and owner of distressedpro.com a real estate Saas app and training business. He's traveling the US full-time with his family of 5. He's the cohost of BWK.
Latest posts by Brecht Palombo (see all)