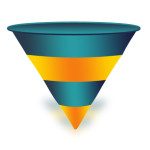 Brecht and Scott return (again) to talk about the importance of sending people email once you have them on your list. What's the point if you only send them one message a year telling them to buy your stuff?
Did you know things can happen and be right, even if you're not doing them? It's a wonderful thing once you have systems in place and make the right choice in hiring.
On another note, It seems that all the snow has been funneled into Scott's little corner of the world, which is fine because he loves to shovel.
Stuff:
The following two tabs change content below.
Brecht Palombo
Brecht is the founder and owner of distressedpro.com a real estate Saas app and training business. He's traveling the US full-time with his family of 5. He's the cohost of BWK.
Latest posts by Brecht Palombo (see all)