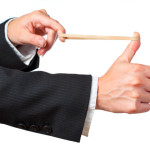 Brecht and Scott get back into it and figure they talk too much to hit the optimal podcast length.
Scott grooves into work mode in a unique way that seems annoying but is oddly enough, paying off. It's also helping him be clear minded when away from work to focus on other stuff. Everyone sit down for this, he's working on marketing! Really, it's happening [insert Ron Paul meme]
Brecht got hacked. Well, there was an exploit in something he was using and it turned out alright in the end (we hope) so hear how to avoid that and make sure it doesn't happen to you.
Stuff:
The following two tabs change content below.
Brecht Palombo
Brecht is the founder and owner of distressedpro.com a real estate Saas app and training business. He's traveling the US full-time with his family of 5. He's the cohost of BWK.
Latest posts by Brecht Palombo (see all)