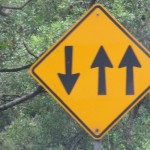 Scott goes to visit the in laws and leaves his computer behind. It's a good thing even if not at the moment. Taking a day or two away from technology allows you to refocus and evaluate. Try to step away for a weekend and get outside. It'll help your bootstrapping leap frog some hurdles.
Brecht is at a stage where he's battling with benefits. How is he benefiting his customers? What impact does he have? How does that impact live on? Is it just a wiggle in the wrinkle of time or does it make a difference in the grand scheme of things?
And Brecht drops in on the Yewell residence in California.
The following two tabs change content below.
Brecht Palombo
Brecht is the founder and owner of distressedpro.com a real estate Saas app and training business. He's traveling the US full-time with his family of 5. He's the cohost of BWK.
Latest posts by Brecht Palombo (see all)