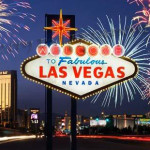 Brecht and Scott hit Sin City to link up with other goers of the Microconf event. After two days of wild and reckless partying… just kidding. After two days of rubbing shoulders with like minded individuals, Brecht and Scott recap the highlights from speakers during the event.
In case you didn't know, Scott is a mean craps player so take notes.
Stuff: Microconfrecap.com
The following two tabs change content below.
Brecht Palombo
Brecht is the founder and owner of distressedpro.com a real estate Saas app and training business. He's traveling the US full-time with his family of 5. He's the cohost of BWK.
Latest posts by Brecht Palombo (see all)