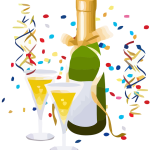 A small step backward for Scott has come to fruition. He took a giant leap a couple hours after recording this week's episode – Here's a hint: big baller shot caller.
Brecht takes a bite out of the social media bug. Learn how he's automating all of his content gathering and sharing for easy review and posting to Twitter, Facebook, LinkedIn, and Google+ with a few clicks.
Stuff:
The following two tabs change content below.
Brecht Palombo
Brecht is the founder and owner of distressedpro.com a real estate Saas app and training business. He's traveling the US full-time with his family of 5. He's the cohost of BWK.
Latest posts by Brecht Palombo (see all)