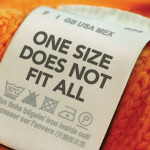 Brecht imparts knowledge (or lack thereof) to Scott about what to do with his business from time to time.
However, Brecht realized that what happens in one business doesn't always translate well to another. Hear how he found out by some mistakes he made. Regardless, he may still tell Scott to do things with his business in this episode too…
All aboard the referral train! Scott sent out the Bat call to some previous/current customers and a few answered with people they knew who had a need that Scott's company can solve. Doing good work pays off.
PS We can see comments now! Woohoo!
The following two tabs change content below.
Brecht Palombo
Brecht is the founder and owner of distressedpro.com a real estate Saas app and training business. He's traveling the US full-time with his family of 5. He's the cohost of BWK.
Latest posts by Brecht Palombo (see all)