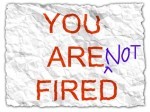 Scott went through his client list and had to scratch some off. Moving forward with the direction he wants to take his company, some of the services they provided just didn't fit well – so he had to dump those customers.
Instead of just delivering bad news to these customers, Scott talks about a solution for the problem he created. Keeping them happy may get work in the future.
Brecht keeps delegating work so he can surf down sand dunes. Well, that's not the real reason but compressing work to enjoy the things you like is important, especially if you have the manpower to do so.
Stuff:
The following two tabs change content below.
Brecht Palombo
Brecht is the founder and owner of distressedpro.com a real estate Saas app and training business. He's traveling the US full-time with his family of 5. He's the cohost of BWK.
Latest posts by Brecht Palombo (see all)