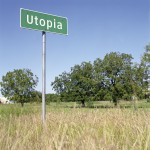 Brecht is gallivanting across the country with a wife and kids in tow. Scott is a recovering corporate employee. What does this mean?
It means you too can make it happen.
How does Brecht gallivant around with his family? Hear how to work less and get more done.
Why is Scott a recovering corporate employee? Hear how he took a chance and is following his dream.
Learn about projections vs. goals and why one may be better than the other.
And never settle. If you hit your goal and surpass your projections that doesn't mean quit. It means keep going by doubling, tripling, even quadrupling what you set to hit.
The following two tabs change content below.
Brecht Palombo
Brecht is the founder and owner of distressedpro.com a real estate Saas app and training business. He's traveling the US full-time with his family of 5. He's the cohost of BWK.
Latest posts by Brecht Palombo (see all)