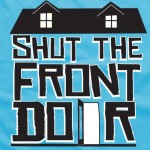 Brecht isn't here or Scott isn't here, tune in and find out who wasn't able to make it.
We did manage to contact someone for guest hosting on short notice. Get 7 tips (or guidelines) on how you can keep your spouse happy and in the loop.
Avoid your spouse thinking of you as a mad scientist cooking up some odd concoction. Make them part of the team!
7 Tips – How To Get Your Spouse To Shut The Front Door & Let You Work
The following two tabs change content below.
Brecht Palombo
Brecht is the founder and owner of distressedpro.com a real estate Saas app and training business. He's traveling the US full-time with his family of 5. He's the cohost of BWK.
Latest posts by Brecht Palombo (see all)