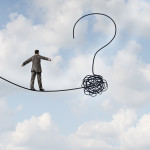 Brecht and Scott grabbed buck a shuck oysters for his final farewell – to the Northeast! He's hitting the road back west, find out where he'll be settling for the near future in this week's episode.
Everyone knows somebody in their lives who is the nay-sayer, the hater, the fear everything because it isn't what they want type of person and it's annoying. Matter of fact, you know what you should do – forget about it!
So, you want to hire someone new but it's a somewhat confidential position that has sensitive information. How do you measure the risk? What do you trust them with?
There's a solution! Hear what Brecht and Scott have to say after their experiences using Upwork (formerly oDesk) and the positives and negatives that come with hiring someone online.
Stuff:
Society Trap Video

Open in New Tab | Download
The following two tabs change content below.
Hi! I'm a dad who is working to achieve financial freedom. If you want to know more about me you can check out
my personal website
or drop me a line at scott@bootstrappedwithkids.com.
Latest posts by Scott Yewell (see all)