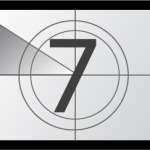 Scott talks with Dan Norris about the benefits and tactics of launching new business concepts in 7 days. After spending years trying to grow a successful agency, and then transitioning to trying to launch a SaaS offering for agencies, Dan was faced with the prospects of entrepreneurial failure and returning to the corporate workforce. Instead he made a last ditch effort to create a new business, and it worked. Now Dan is operating a successful and growing service as a product company (WPCurve), and is continuing to invest in new ventures using his test-first based philosophy. Check out this Business Time edition to learn how to get your ideas out into the real world so can get traction and find success quicker.
The following two tabs change content below.
Hi! I'm a dad who is working to achieve financial freedom. If you want to know more about me you can check out
my personal website
or drop me a line at scott@bootstrappedwithkids.com.
Latest posts by Scott Yewell (see all)