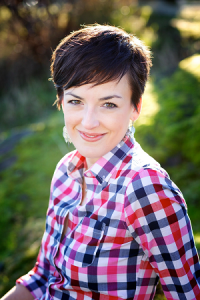 Joanna Wiebe is the startup's copywriter. She's written a variety of detailed guides that help startups get more leads and convert more visitors to sales with good copy. Joanna's company CopyHackers also does conversion rate optimization for better SaaS businesses like Mad Mimi and and Crazy Egg.
In this interview we go in depth into how Joanna approaches copywriting and conversion optimization using some specific examples. We talk about how she grew CopyHackers from nothing and then we talk about her current software project Disco she's candid about early missteps and a pivot and where they are now.
The following two tabs change content below.
Hi! I'm a dad who is working to achieve financial freedom. If you want to know more about me you can check out
my personal website
or drop me a line at scott@bootstrappedwithkids.com.
Latest posts by Scott Yewell (see all)