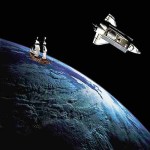 Brecht has landed! He's in Bend, OR for the foreseeable future.
Scott took on a new opportunity that already has a customer base. It's time to ramp up and improve it!
This week they talk about systemizing and keeping your operating doc fresh, how to use psychology in marketing, and why reading about actual experiences are probably better than any "Top 10" post you will ever read.
Brecht discusses his SEO improvements which he's been working on steadily with the help of Moz and Scott discusses his new project, purposeful working, and sometimes turning down clients because they suck to work for.
Stuff:
Public School Police State – Rutheford Institute Article
POTUS Tweet on Ahmed and the clock
The following two tabs change content below.
Hi! I'm a dad who is working to achieve financial freedom. If you want to know more about me you can check out
my personal website
or drop me a line at scott@bootstrappedwithkids.com.
Latest posts by Scott Yewell (see all)