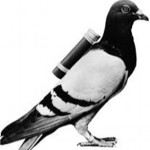 Like this show? Help keep it going. Click on Support the Show in the menu. It's like NPR except you like us more.
As product and service companies, we've got to communicate – and get the right message delivered to the correct people.
Scott learned what worked well for his outreach emails, and from replies can gauge what to include in follow ups for people that didn't respond, or didn't open the original message.
He also heard from two big clients, who usually are happy, but the guys who pay the bills want to know where the money is going. Hear how to make sure the right people get the message on how work is progressing, where resources are going, and what goals are being completed.
Sysdoc is a go, but is it getting the attention it needs? How do you concentrate on important projects which aren't your main source of income?. What works best for prioritizing?
Brecht was working on the funnel but got pulled away to do a webinar. Funny thing is, being pulled away helped refocus on the funnel.
Webinars are a tricky thing, you're live and anything can happen. Get a template and stick to it. Use a format which has had success before, tweak it as you do more webinars.
And really pay attention to Q&A's from your webinar. Hear why they can be a goldmine for improving your webinar, but content on your site.
Podcast Binging:
Stuff:
Affiliate Software to track sales
The following two tabs change content below.
Hi! I'm a dad who is working to achieve financial freedom. If you want to know more about me you can check out
my personal website
or drop me a line at scott@bootstrappedwithkids.com.
Latest posts by Scott Yewell (see all)