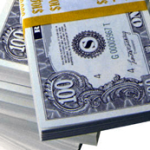 Check out this link: https://www.census.gov/econ/smallbus.html
Look at that band of companies with 100-500 employees… As a rule of thumb, an average company generates about 100k / employee, at least they did when Scott went to business school in 2002. There are 90 friggin thousand companies in the US with 10M-50M in revenue.
These companies can afford to pay you 5k+/month for a service that matters to them. Most of these companies don't have the resources or expertise to implement tactics we all know about to drive their sales. Think about it: you can take stuff you already know, and help a few of these guys increase their sales, and get paid A LOT…
In this episode Brecht and Scott give updates on their businesses, and talk about finding high paying service / product opportunities, and also wonder, why aren't we doing this right now?!?
Stuff:
The following two tabs change content below.
Hi! I'm a dad who is working to achieve financial freedom. If you want to know more about me you can check out
my personal website
or drop me a line at scott@bootstrappedwithkids.com.
Latest posts by Scott Yewell (see all)