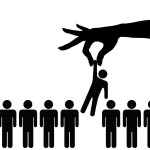 What if you could choose exactly who signed up for your offering? This is something we really screwed up with CRELister when we were launching it last fall. We thought "Everyone in the Austin market should love us". And when we launched it, we got nothing. Crickets. 600 outbound emails, 10 phone calls, 1 signup.
The problem was we didn't understand the profile of who should be signing up.
In this episode, Brecht explains how he is only letting the right people sign up for the new version of Bank Prospector, and how that is allowing him to make a lot more revenue per customer, with a lot less hassle.
The following two tabs change content below.
Hi! I'm a dad who is working to achieve financial freedom. If you want to know more about me you can check out
my personal website
or drop me a line at scott@bootstrappedwithkids.com.
Latest posts by Scott Yewell (see all)