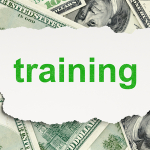 There are lots of ways to make money online, Advertising revenue, design and development services, SaaS products, … In this episode, Brecht takes a deep dive in to a listener question about how to start up a training business. We cover topics like, how to gauge interest, where to go to drive awareness, how to figure out what to teach, and even what tools to use to set up a money making training site.
Stuff mentioned:
The following two tabs change content below.
Hi! I'm a dad who is working to achieve financial freedom. If you want to know more about me you can check out
my personal website
or drop me a line at scott@bootstrappedwithkids.com.
Latest posts by Scott Yewell (see all)