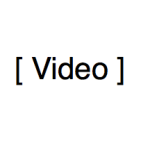 See the picture on the left? So take that word, put it in front of a value proposition about the video you want people to see, and put that in the subject of the email. That almost doubled the response rate Brecht got on a recent email test.
Also in this episode, we review Sam Oven's new video on how he's earning $200k / month from 4 products, and outsourcing all the work, and Brecht reveals an important aspect of his business. And there's a little suprise at the end.
Stuff
The following two tabs change content below.
Hi! I'm a dad who is working to achieve financial freedom. If you want to know more about me you can check out
my personal website
or drop me a line at scott@bootstrappedwithkids.com.
Latest posts by Scott Yewell (see all)