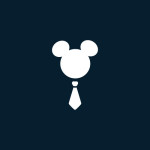 Disney knows how to make money, and Brecht breaks down some learnings from his family's trip to Disney. Even if you don't like Disney, or adults acting like fairytale princesses, or extreme excess, or people opting to drive themselves around on motorized scooters while consuming mass quantities of sugar, there are some gems to be extracted from Brecht's magical trials.
Stuff:
The following two tabs change content below.
Hi! I'm a dad who is working to achieve financial freedom. If you want to know more about me you can check out
my personal website
or drop me a line at scott@bootstrappedwithkids.com.
Latest posts by Scott Yewell (see all)