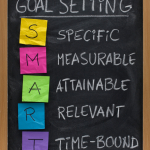 After 4 weeks of radio silence, Brecht and Scott are back on the mic to talk about setting goals for 2015. Brecht has just been through a goal setting training session with his real estate audience and shares the elements of that process. And Scott and Brecht talk through some of their individual goals for 2015, with a little of Scott getting the business end of Brecht's attention with regard to his own goal setting.
Stuff
The following two tabs change content below.
Hi! I'm a dad who is working to achieve financial freedom. If you want to know more about me you can check out
my personal website
or drop me a line at scott@bootstrappedwithkids.com.
Latest posts by Scott Yewell (see all)