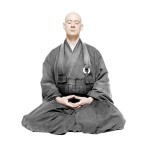 Brecht and Scott return from a hiatus after doing stuff that keeps them busy (no, seriously).
Brecht keeps moving around the country in his trailer (sorry, Airstream) while balancing two online businesses and Scott is multi-managing everything within his online media firm to keep production and quality at optimal levels.
They also philosophize on the point of their podcast, why they do it, who they do it for, and what they get from it. It's enlightening.
After reflection Brecht comes to the realization that, "Ultimately it all comes back to Star Wars."
Stuff:
The following two tabs change content below.
Hi! I'm a dad who is working to achieve financial freedom. If you want to know more about me you can check out
my personal website
or drop me a line at scott@bootstrappedwithkids.com.
Latest posts by Scott Yewell (see all)