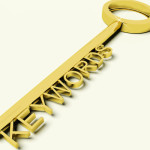 Scott goes out to a get together and plays superhero saving other developers from some mistakes he made and Brecht runs across the desert.
They talk about creating traffic, getting the traffic into your funnel, and making sales! That's what it's all about.
Stuff:
Spend time with your family 🙂
The following two tabs change content below.
Hi! I'm a dad who is working to achieve financial freedom. If you want to know more about me you can check out
my personal website
or drop me a line at scott@bootstrappedwithkids.com.
Latest posts by Scott Yewell (see all)