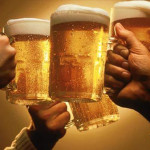 Brecht & Scott are getting ready for Microconf. Vegas baby! Don't sleep and soak it all in.
It's almost here so don't waste you time buried in front of your laptop – get everything you need to taken care of now and absorb the minds around you, network, learn, talk, engage, listen…make some friends.
Hey, did you know this is the 100th episode?!? You've listened 99 times…one more won't hurt 🙂
Stuff:
The following two tabs change content below.
Hi! I'm a dad who is working to achieve financial freedom. If you want to know more about me you can check out
my personal website
or drop me a line at scott@bootstrappedwithkids.com.
Latest posts by Scott Yewell (see all)