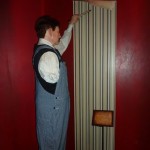 Brecht is losing API access to a large part of his software. Don't fret, he's offering something in it's place. Taking something away without offering something in return would just spell for mad, unhappy customers.
Scott officially is a business owner. Officially. He's been busier than a one armed paper hanger too. Behind the scenes tasks are new territory for him plus his regular to-do list. Find out how he's managing new tasks with on-going ones to keep the business afloat.
The following two tabs change content below.
Hi! I'm a dad who is working to achieve financial freedom. If you want to know more about me you can check out
my personal website
or drop me a line at scott@bootstrappedwithkids.com.
Latest posts by Scott Yewell (see all)