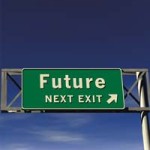 Scott got paid! He cut the check to himself and got to do his first payroll this week. He's in California to celebrate his father's 70th birthday. Find out how to keep your little ones calm in a flying tin can for 6 hours. 😉
Brecht takes down the for sale sign on his business. There are a few factors surrounding this decision. Brecht explains why and Scott counters with reasons to keep it up for sale.
Get 7 tips on how to include your significant other for support in your endeavors.
1. Get serious about what you're doing, focus on ONE thing
2. Share the dream
3. Talk to them about what you're doing let them know about your progress
4. Time block. Shut your laptop when it's time to shut the damn laptop
5. Share the wins
6. Make a date night, stick to it, and shut your phone off!
7. Listen to the episode for the final tip.
Stuff:
The following two tabs change content below.
Hi! I'm a dad who is working to achieve financial freedom. If you want to know more about me you can check out
my personal website
or drop me a line at scott@bootstrappedwithkids.com.
Latest posts by Scott Yewell (see all)