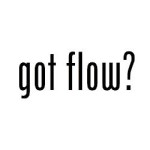 Scott and Brecht get together to speak about hiring, retaining, and keeping solid workers doing good work.
It's not easy hiring remotely, especially for a startup on tight resources. You probably do it to help the bottom line, but when work dries up those workers need to keep eating, so they find other gigs. Once business picks up again, how do you find more quality workers and stay on schedule? It's a challenge but Brecht and Scott have gone through their share of ups and downs to impart a bit of advice towards this subject.
And if you're working with code please for the love of everything on this planet use a repository to keep track of all your commits. You'd be shooting yourself in the foot if you use code and aren't doing this!
Stuff:
The following two tabs change content below.
Hi! I'm a dad who is working to achieve financial freedom. If you want to know more about me you can check out
my personal website
or drop me a line at scott@bootstrappedwithkids.com.
Latest posts by Scott Yewell (see all)