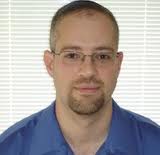 Scott interviews Mike Taber of Startups for the Rest of Us, Microconf, Audit Shark and SingleFounder.com. We cover how Mike got into micropreneurship, pricing consulting gigs, hiring contractors, and the distinction between setting goals and building a plan to reach goals.
You can read more from Mike at SingleFounder.com, and of course on Startups for the Rest of Us.
The following two tabs change content below.
Hi! I'm a dad who is working to achieve financial freedom. If you want to know more about me you can check out
my personal website
or drop me a line at scott@bootstrappedwithkids.com.
Latest posts by Scott Yewell (see all)