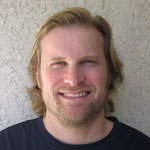 What if you found the time to work out, lose weight, feel better, and make the rest of your family happier, all while making a great living? In this episode, Jason Roberts of Techzing shares some of his Lifehacks with Scott including:
How to find time to work out
How to build your network without networking
How to increase your luck surface area
And lots more…
If you haven't listened to Techzing yet, you probably should. Jason and his co-host Justin Vincent are both high-powered developers with experience many different tech and non-tech ventures. Their show, Techzing, has over 260 episodes at the recording of this interview.
The following two tabs change content below.
Hi! I'm a dad who is working to achieve financial freedom. If you want to know more about me you can check out
my personal website
or drop me a line at scott@bootstrappedwithkids.com.
Latest posts by Scott Yewell (see all)