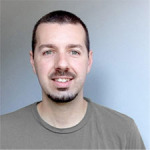 So there's services where you trade time for money. And then there's products, where you build once (sort of) and get paid over and over again. But there's another way… and it might just fit the bill for all you people (looking at you Scott) who don't have a pure product idea and are trying to move in that direction.
In this Business Time interview, Brian Casel shares a couple excellent tips on how he created a successful productized service offering, successful enough that he was able to stop all of his client work and focus full-time on the company that embodies his productized service. You'll learn things like:
What to look for in the work you already do to find a productizable service
How to turn your service into a repeatble and measurably improvable process
And much more…
And if you are looking for more, Brian has put together an in-depth course, Productize, that will help you get there.
Thanks for coming on the show Brian!
The following two tabs change content below.
Hi! I'm a dad who is working to achieve financial freedom. If you want to know more about me you can check out
my personal website
or drop me a line at scott@bootstrappedwithkids.com.
Latest posts by Scott Yewell (see all)