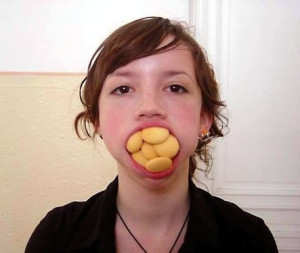 Your mom always told you to take small bites. "You're gonna choke, you're making a mess, it's impolite…" But you, you insolent little kid, you still shoved your mouth so full of the delicious spaghetti carbonara that you could barely chew without spewing pasta all over the table. "Ha ha", you thought, "I can do whatever I want, what does mom know anyway…"
Then it happened.
You choked.
You looked at mom, scared, you can't breathe, it's too much, help!
In this episode, we talk through the desired to create mega releases of your software, the downsides of this approach, and ways you can recognize the slippery slope of taking on too much at a time.
Stuff:
The following two tabs change content below.
Hi! I'm a dad who is working to achieve financial freedom. If you want to know more about me you can check out
my personal website
or drop me a line at scott@bootstrappedwithkids.com.
Latest posts by Scott Yewell (see all)