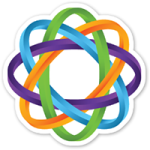 Scott has been implementing his own plan since purchasing BlackFin, but he's still got some loose ends when it comes to filling his pipeline.
Thankfully, Scott sits down with Steli F'ing Efti, CEO of Close.io and vertitable selling machine, to figure out how to fix the problems.
Steli's got some great tips on how to position your business, create scarcity, prepare your clients to generate referrals, and build out your pipeline months in advance.
Action packed with things you can't get anywhere else…
It's BUSINESS TIME!
Show Notes:
@Steli to get in touch with Steli on Twitter
The following two tabs change content below.
Hi! I'm a dad who is working to achieve financial freedom. If you want to know more about me you can check out
my personal website
or drop me a line at scott@bootstrappedwithkids.com.
Latest posts by Scott Yewell (see all)